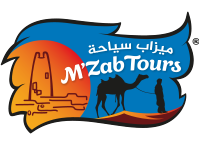 M'ZAB TOURS :
M'Zab Tours was created in 1987 by Mr. Toufik BOUGHALI, assisted by a team of professionals from different regions of southern Algeria with 35 years of experience in Saharan tourism.
M'Zab Tours with its notoriety in Saharan tourism makes its customers discover magnificent landscapes of sand and rock, in 4×4, camels and/or trekking in a friendly atmosphere.
M'zab Tours remains a leader in the field of Raids with the event "Raid of the Queens of Algeria" which is in its 5th edition and which has been successful from year to year.
Just like the Raid des Reines, another event has been added to the program of M'Zab Tours and which was launched in 2016 "Raid des Sables".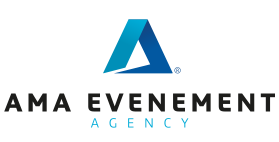 AMA EVENTS :
AMA Évènement is a company in constant evolution, with new skills added each year, after the success of its events already organized like:
The first edition of DJZAIRALLY in 2016, RAID SURICATES in 2018, Touareg Rally in 2019.
Which adds a wide range of knowledge and skills to its assets, at the service of Rallyers, with its experience, AMA Events tries to improve all the time, while keeping its foundations stable, convinced that this is the only way to continue to guarantee you unique and new emotions of touristic and sporting discoveries.
AMA Évènement works to offer constantly innovative Raids with captivating itineraries with fascinating stages, charming oases, comfortable bivouacs and challenges that march the expectations of the pilotes. 
AMA Évènement once again opens the doors of the Sahara to you with its original, astonishing and constantly dazzling splendors and invites you to approach and cross dunes that you can not found anywhere else.
THE COLLABORATION BETWEEN THESE TWO GIANTS WITH THEIR EXPERIENCE IN TOURISM AND EVENTS IN THE FIELD HAS CREATED THE "HOGGARBIKE 2023" AND MANY OTHER EVENTS.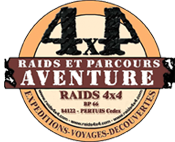 RAIDS ET PARCOURS AVENTURE :
Raids et Parcours Aventure is a French organization incorporated as an Association present on the rally and tourism market since 1982. Organizer of the Rallye d'Algérie, since 2014.
Through its experience and expertise, Raid et course has joined the group to develop and add a plus to the new event HOGGAR BIKE.
The Association RAIDS and PARCOURS AVENTURES 4×4 with its experience in the field of raids has worked to gather travel and adventure enthusiasts and helped them to satisfy their passion for long-distance 4×4.
From 1989 we wanted to share this passion with others outside the usual commercial circuits, since 1990 until now, we have taken amateur and expert raiders to the most diverse trails in Europe, Africa, Asia and as far as BEIJING.